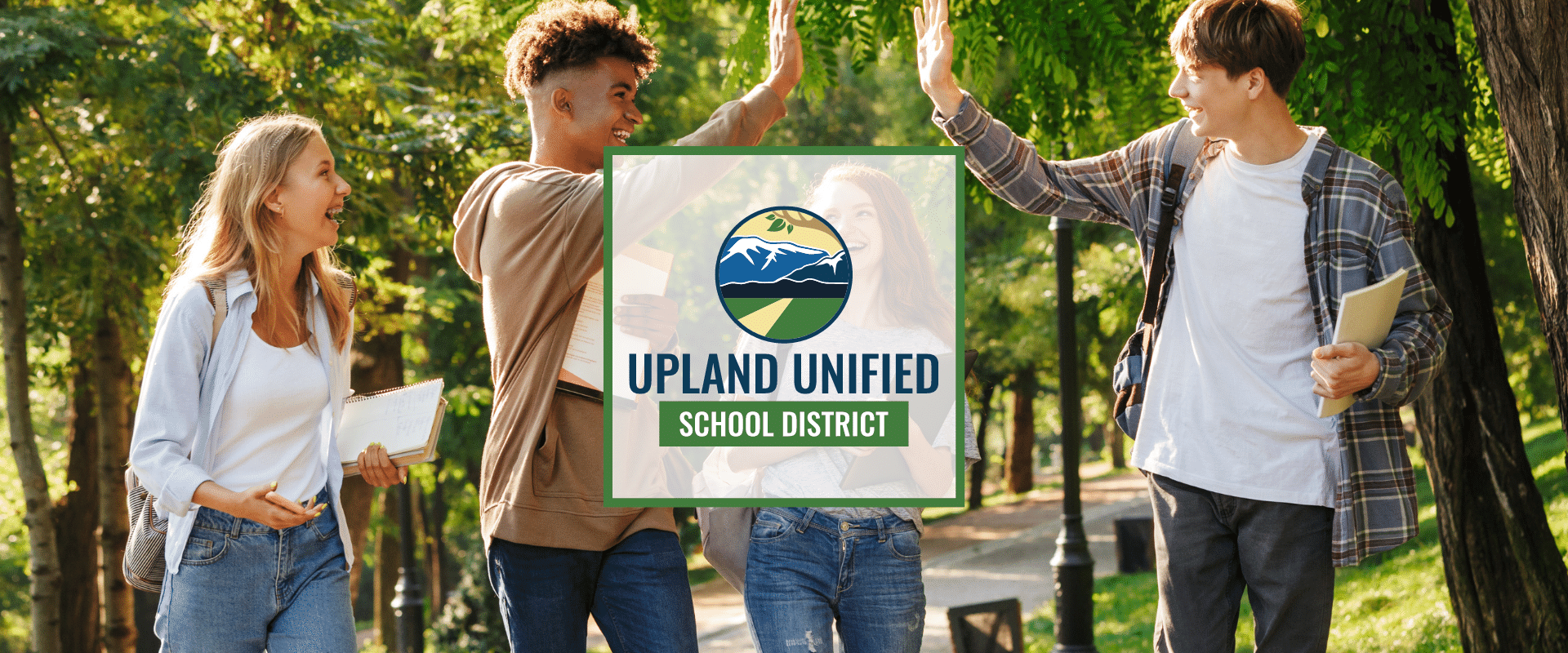 The Upland Unified School District is located in Upland, California, at the base of the San Gabriel Mountains. Upland Unified School District prepares and inspires all students to maximize their academic potential and thrive in a complex global society.
Project Highlight #1 // Brand Refresh
Upland Unified's prior logo was very well known in the community. This fact, paired with community feedback research, allowed us to zoom in on the creative direction we could go. We decided to keep the iconic colors and reimagined how a tree against the mountain range could look. We also incorporated a road to insinuate progression.
Highlight Project #2 // Communications Branding Guide
Once the logo and colors were complete, we needed to develop a branding guide that clearly explained how to best use the new assets. We also included each school logo and school color codes, effectively creating a guide for every facet of the District. Click here to view.